Ontario (SUMMER) Saddle Fitting Sessions - General Registrations
Join Thousands of Riders, Saddle Fitters & Equine Professionals who have Discovered the AMAZING BENEFITS of a Proper Fitting Saddle.
July 25-30 - Eastern ON - Eastern Ontario SOLD OUT.

Aug 21-25 - Western ON - Deadline to register: July 31, 2023

Local saddle fitting appointments are available outside of the above dates:


If you would like to speak with an Event Coordinator directly or are wishing to book a saddle fitting outside of the above listed events, please contact 

Leanne Murray 

(all 

Ontario - outside of the greater Ottawa area

) at 

Leanne@schleese.com

  or 

Heather Doig

 (

Eastern Ontario including Ottawa

) at 

Heather@schleese.com.To Register for either of the above noted clinics or booking Ontario outside of these dates within July 1 - September 30, 2023, click the green "tickets" button above, select the number of horses you are requesting service for and complete the registration form.

Once registration is complete, one of our event coordinators will contact you within 2 business days. 




Dates and locations are to be confirmed and are subject to change based on registrations received. Late registrations may be deferred to the next scheduled trip.

Registration and Payment Required for Saddle Fitting Appointments.



*Deadlines to register: Listed above.

**Hurry! Limited spots available at each location!
Here's What You Get When You Register Today!



What can I expect to learn?
You will discover if your saddle is hurting you or your horse and what you can do about it.  

You will find out EXACTLY what your horse needs based on full static and dynamic assessments as well as fitting to the anatomy and biomechanics of you and your horse.

You will receive a written professional evaluation report with your measurements for your records which can be compared over time to see the development of your horse.

You will get the answers to all your questions and leave feeling empowered and educated.

A variety of new and used saddles can be fit and tried immediately onsite, so you can experience the "wow" feeling of a properly fitted saddle.

You can see & feel the difference a gender-appropriate saddle makes for comfort & control.

We can re-fit your saddle directly onsite, allowing you to save on shipping costs. Feel the before and after moment in your own newly adjusted saddle. 

You will receive a state of the art professional On-Site Saddle Fit Evaluation not found anywhere in the equine market!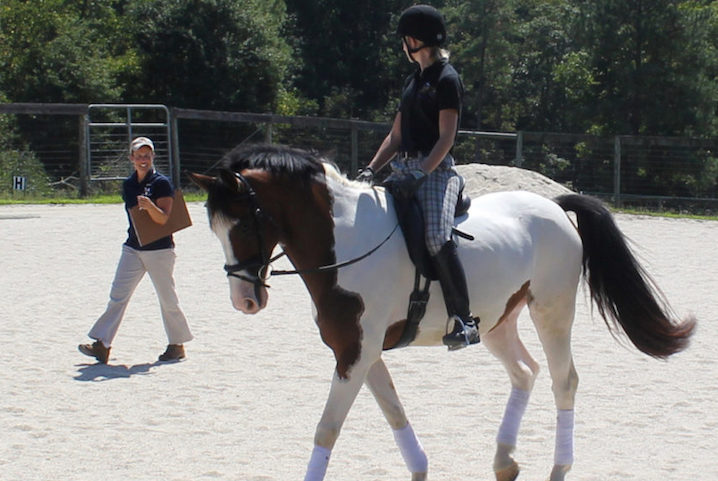 Frequently Asked Questions
We can't wait to meet you!
We're visiting barns in cities all across United States and Canada.