Québec | Saddle Fitting Sessions | Septembre 2023
Rejoignez les milliers de cavaliers, de saddle fitters et de professionnels équins qui ont dècouvert les avantages incroyables d'une selle adéquatement ajustée. Join Thousands of Riders, Saddle Fitters & Equine Professionals who have Discovered the AMAZING BENEFITS of a Proper Fitting Saddle.
Inscription général pour le Québec




29 Septembre - 8 Octobre 2023




Ceci est la page d'inscription générale des séances d'ajustement de selle au Québec.

 

Pour vous inscrire, cliquez sur le bouton vert ci-dessus et sélectionnez la quantité de chevaux pour lesquels vous demandez une évaluation. Ensuite, remplissez le formulaire d'inscription. Nous vous demandons de remplir toutes les sections et d'inscrire toute information pertinente concernant le(s) cheval(aux) et la ou les selle(s). 

Le formulaire d'inscription joue un rôle crucial dans la planification de la clinique. Nous vous sommes reconnaissants de le compléter adéquatement.

 

Veuillez communiquer avec Sandrine Sénéchal à sandrine@schleese.com pour toute question concernant les évaluations et les ajustements au Québec.

 

Les dates et les lieux des séances sont à confirmer et sont susceptibles de changer sans préavis, selon les inscriptions reçues. 

Vous serez contacté pour votre rendez-vous seulement lorsque les inscriptions seront fermées et que l'élaboration de l'itinéraire sera commencée. Nous vous remercions pour votre compréhension et votre patience.

 

L'inscription et le pré-paiement sont requis afin de réserver une séance d'évaluation et/ou d'ajustement de selle.




Si vous devez annuler votre rendez-vous, veuillez consulter notre politique d'annulation dans la section « Questions fréquemment posées » ci-dessous.




 Date limite d'inscription: 7 Septembre 2023

Voici les avantages d'une séance avec un spécialiste en ergonomie équine et de selle !



Vous bénéficierez d'une évaluation professionnelle élaborée sur les méthodes et la recherche modernes que vous ne trouverez nulle part ailleurs sur le marché d'évaluation et d'ajustement de selle ! 

Vous apprendrez si votre selle nuit ou même fait mal à votre cheval ou à vous ainsi que les solutions qui s'offrent à vous.

Vous apprendrez en détail ce dont votre cheval a besoin grâce à une évaluation statique ET dynamique exhaustive et selon votre anatomie et votre biomécanique respectives ET mutuelles.

Vous recevrez le rapport complet incluant les mesures de votre cheval et les vôtres que vous pourrez conserver à des fins de comparaison de l'évolution de la conformation physique de votre cheval au fil des ans.

Vous obtiendrez des réponses à toutes vos questions et vous en retirerez un sentiment de confiance en vous et en vos nouvelles connaissances.

Vous aurez la chance d'essayer une variété de selles ajustées sur place et de vivre l'expérience d'une selle réellement et adéquatement ajustée.

En essayant nos selles adaptées à l'anatomie musculo-squelettique spécifique au sexe biologique, vous pourrez voir et immédiatement sentir la différence dans le confort, la précision et la performance.

Votre selle Schleese pourra être ajustée sur place, offrant un niveau de précision d'ajustement inégalé. Ce faisant, vous pourrez sentir l'incroyable moment « avant-après » dans votre selle parfaitement ajustée à vos besoins ainsi qu'à ceux de votre cheval.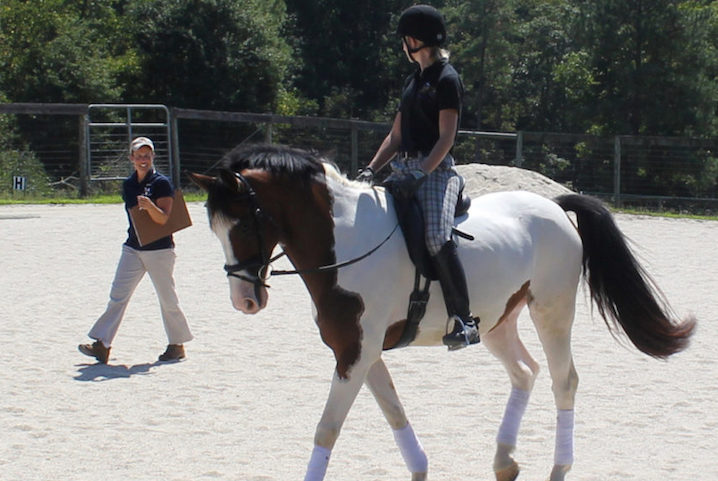 Questions fréquemment posées
Nous avons hâte de vous rencontrer!
Nous visitons des écuries à travers les Etats-Unis et le Canada.
---
September 2023 Registration for Quebec

This is the general registration for Saddle Fitting Sessions in Quebec. Future sessions will be posted as they are scheduled.

To Register, click the green "tickets" button above, select the number of horses you are requesting service for and complete the registration form.

, please contact Sandrine Sénéchal at Sandrine

@schleese.com

.


Dates and locations are to be confirmed and are subject to change based on registrations received. 

Registration and Payment Required for Saddle Fitting Appointments.

Dates: September 28 - October 7, 2023 - Registration Deadline September 7, 2023

Here's What You Get When You Register Today!



What can I expect to learn?
You will discover if your saddle is hurting you or your horse and what you can do about it.  

You will find out EXACTLY what your horse needs based on full static and dynamic assessments as well as fitting to the anatomy and biomechanics of you and your horse.

You will receive a written professional evaluation report with your measurements for your records which can be compared over time to see the development of your horse.

You will get the answers to all your questions and leave feeling empowered and educated.

A variety of new and used saddles can be fit and tried immediately onsite, so you can experience the "wow" feeling of a properly fitted saddle.

You can see & feel the difference a gender-appropriate saddle makes for comfort & control.

We can re-fit your saddle directly onsite, allowing you to save on shipping costs. Feel the before and after moment in your own newly adjusted saddle. 

You will receive a state-of-the-art professional On-Site Saddle Fit Evaluation not found anywhere in the equine market!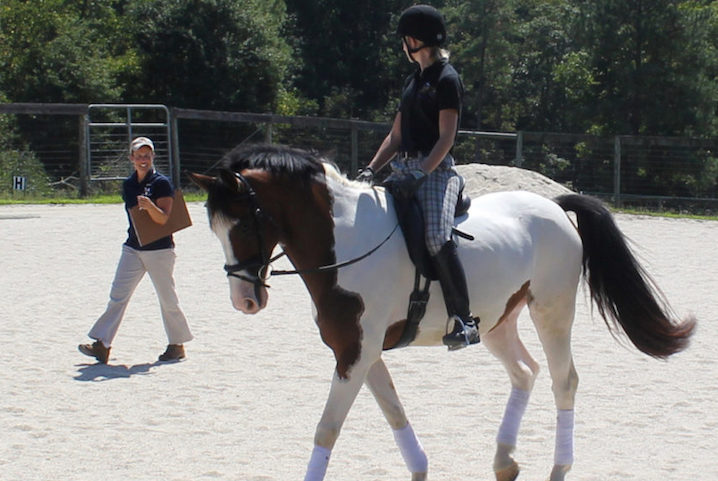 Frequently Asked Questions
We can't wait to meet you!
We're visiting barns in cities all across United States and Canada.